Which filtration solution is right for you?
The type of filtration solution you require will be determined by your water source, the quality of the water, the desired application and, of course, your personal preference. You could also integrate different solutions depending on your home's unique water requirements.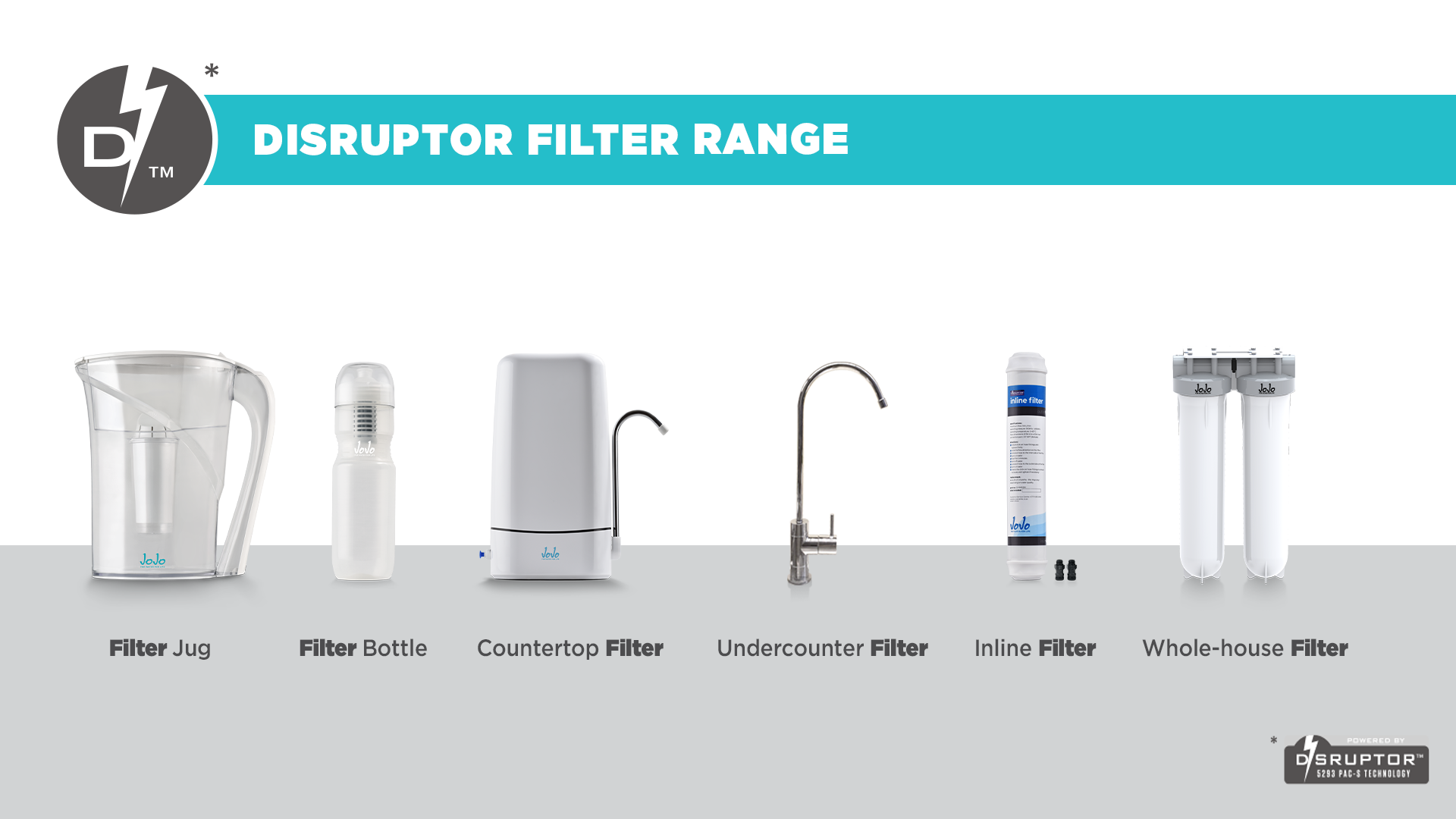 We offer various filtration solutions ranging from bottles and jugs, to countertop and undersink filters for your kitchen, a backup inline filtration solution when access to clean water is limited, and even a whole-house filter that provides clean and safe water throughout your entire home. Our range ensures a solution for a variety of applications.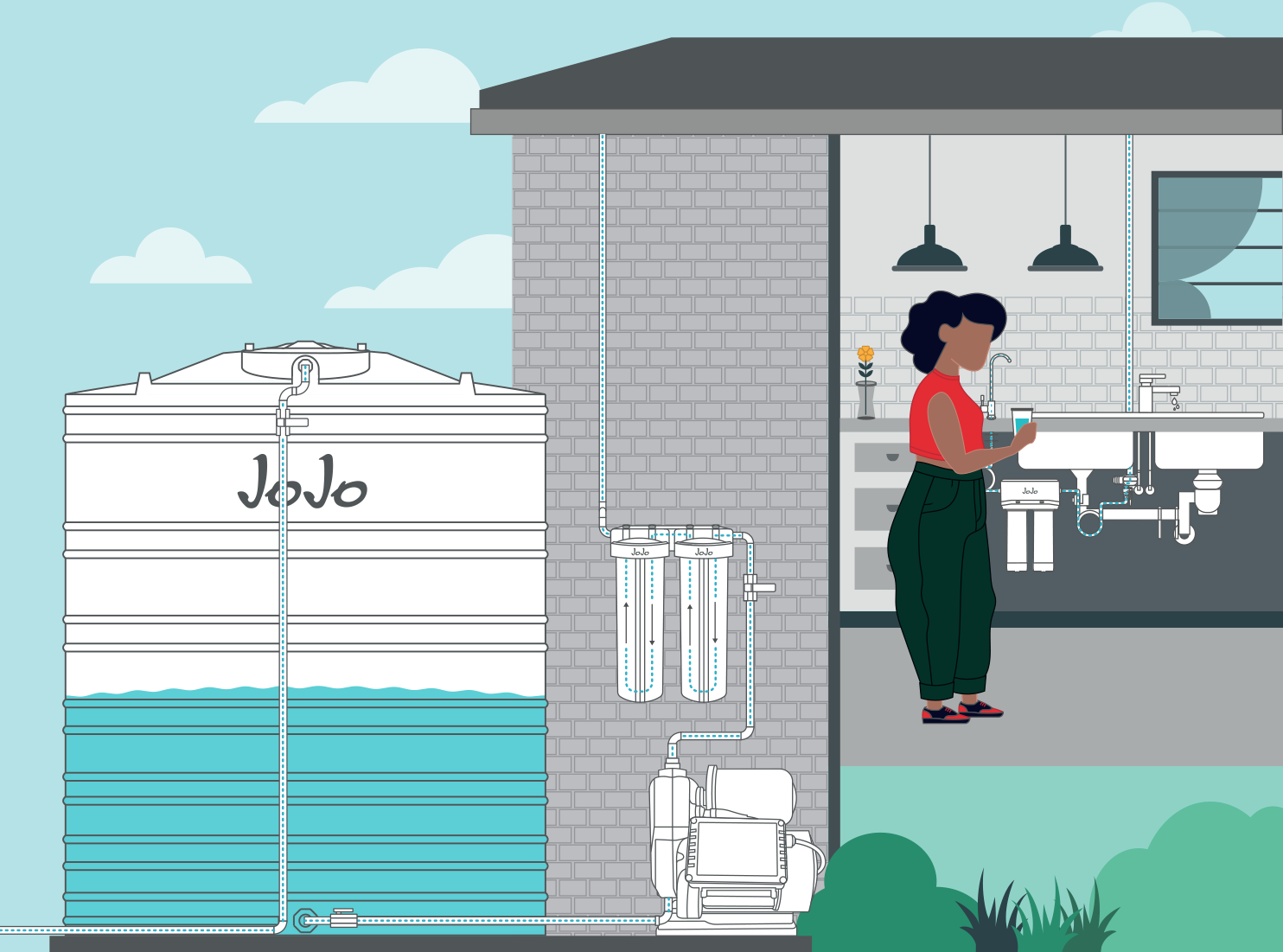 Point-of-use filtration
Point-of-use systems filter water at the point of use and is usually installed at a single water connection, typically under sinks or on top of counters in kitchens. Certain filters, such as filter jugs or bottles, don't require any installation at all. Point-of-use filters are ideal for producing purified drinking water.
Point-of-entry filtration
Point-of-entry filtration solutions are also referred to as 'whole-house water filters'. These units are installed at the main water line where the water first enters your home. They treat all the water you use in the house, after which the treated water flows from every tap and to every appliance. Point-of-entry filters are required if the quality of your water is not up to standard and needs to be purified before household use.
FAQs
How can we help you?
Find the answers to your most Frequently Asked Questions.
Solutions
From filters to tanks, JoJo offers a wide range of solutions to suite various applications including domestic, agricultural, industrial and commercial.
Having trouble finding the ideal solution for you? Have a look at what we have available and don't hesitate to ask for assistance should you need any guidance.
Resources
Find installation guides, brochures & specification sheets, our 10-year warranty and other important documents here.